We are STILL LOOKING for Student Financial Support Peers and a Health Education Social Change Specialist to join our team for Summer 2018 and Fall/Winter 2018-19.  Link to the positions below.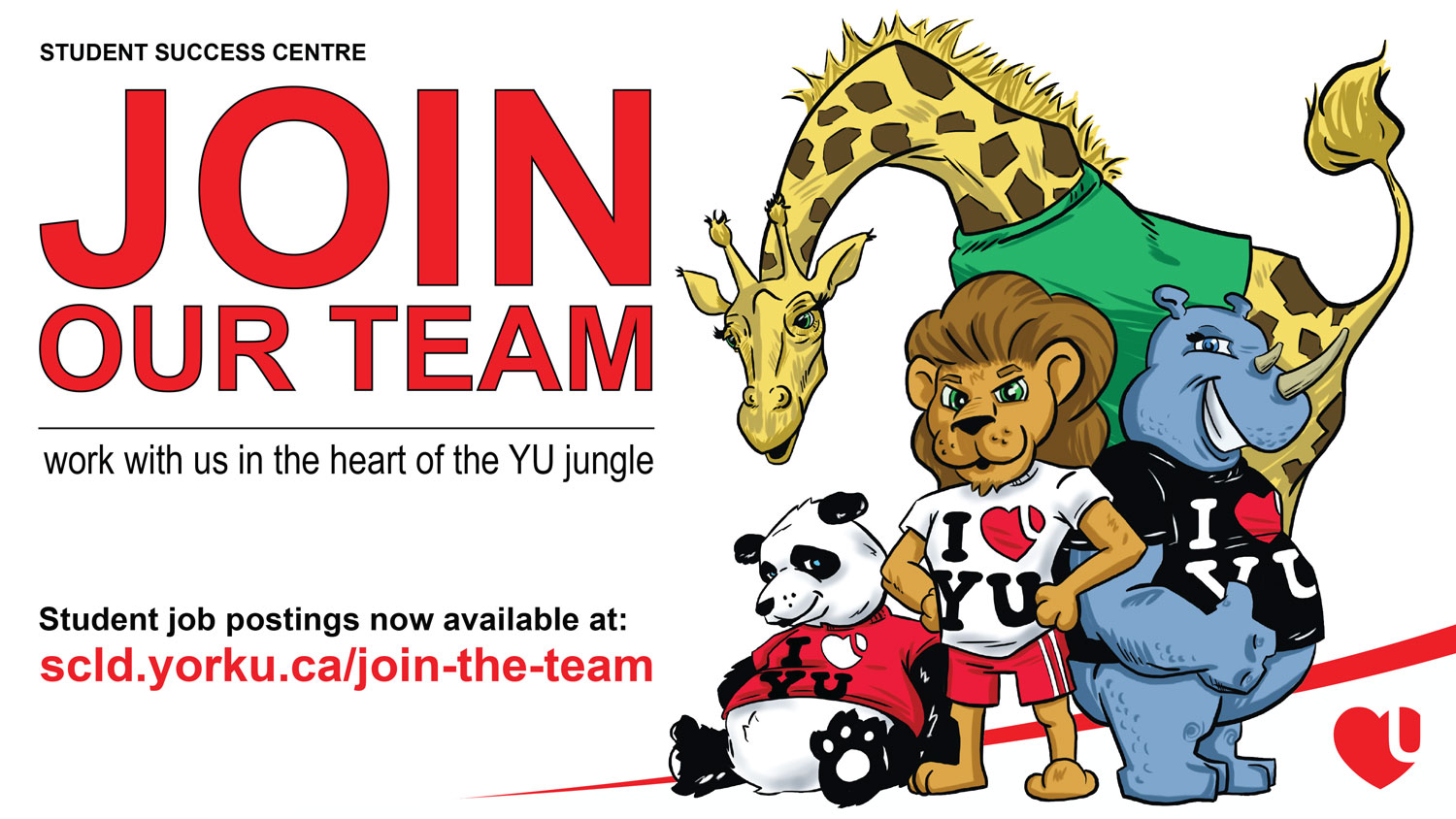 ---
Build leadership skills, community and York pride.
Get involved with student life.
Work for Student Community & Leadership Development.
The Student Success Centre recently hired for the following work/study positions: 
Career Centre
Learning Skills Services
Club Peer Mentor
Health Education and Promotion - Social Change Specialist - APPLY NOW!
Media & Communications Ambassador
RED Zone Ambassador
Student Financial Services - Financial Support Peer - APPLY NOW!
York Leadership Events and Program Assistant
YU START Student Coordinator