How Money Smart Are You?
YU Money Smart is a multi-part blog series designed to provide students with financial literacy. RBC and Student Community & Leadership Development at York University recognize that financing their education is one of the biggest and most stressful concerns for students. Through our partnership and this blog series we hope to allow students to be more focussed on student life and less worried about their wallets.
Opportunities For You to Learn
Check out all our past blog posts below and be sure to watch for our new posts each and every month from now through December.
More Opportunities to Learn!
LUNCH & LEARN:
Worried about your student debt?
Want to pay down your credit card faster?
Is it possible to save money when you're at school?
Have questions about your finances? Check out our RBC Lunch & Learn events and put your mind at ease. Plus, have some lunch, on us of course.
Learn more and register to attend.
TWITTER CHAT:
Information to come.
---
The YU Money Smart Blog Series
Don't miss a single post!
---
Lunch and Learn
"How to Make Money Last All Year"
Wednesday, February 8, 11am-12pm Vari Hall 1158 - RSVP now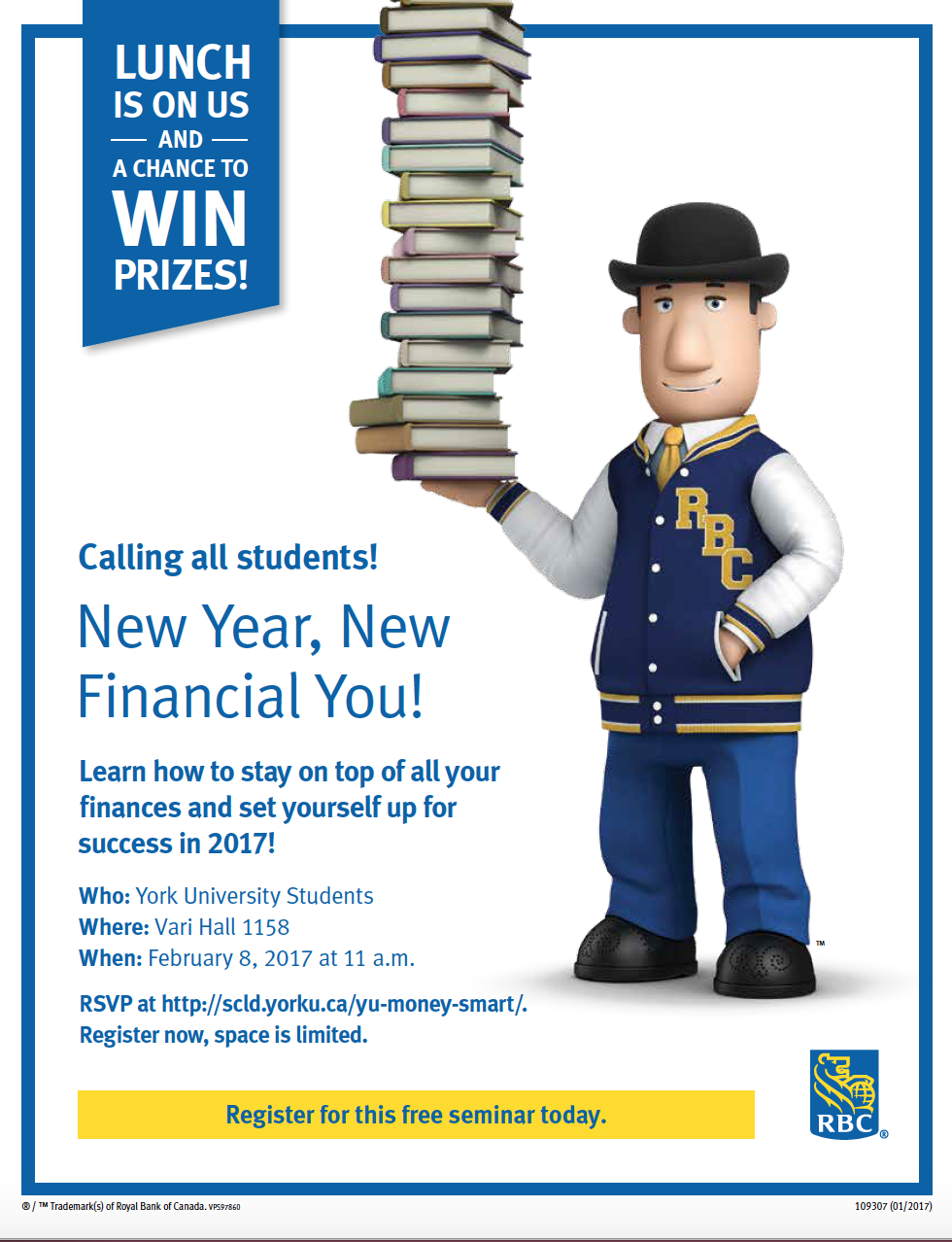 ---
The RBC 1K Giveaway
Meet Ramona Sartipi - the winner of the RBC 1K Giveaway.