NOTE: ACMAPS and Learning Skills Services are still accepting applications for a few positions on there 2019-20 rosters. All other postings for Summer 2019 and Fall/Winter 2019-20 positions are now closed.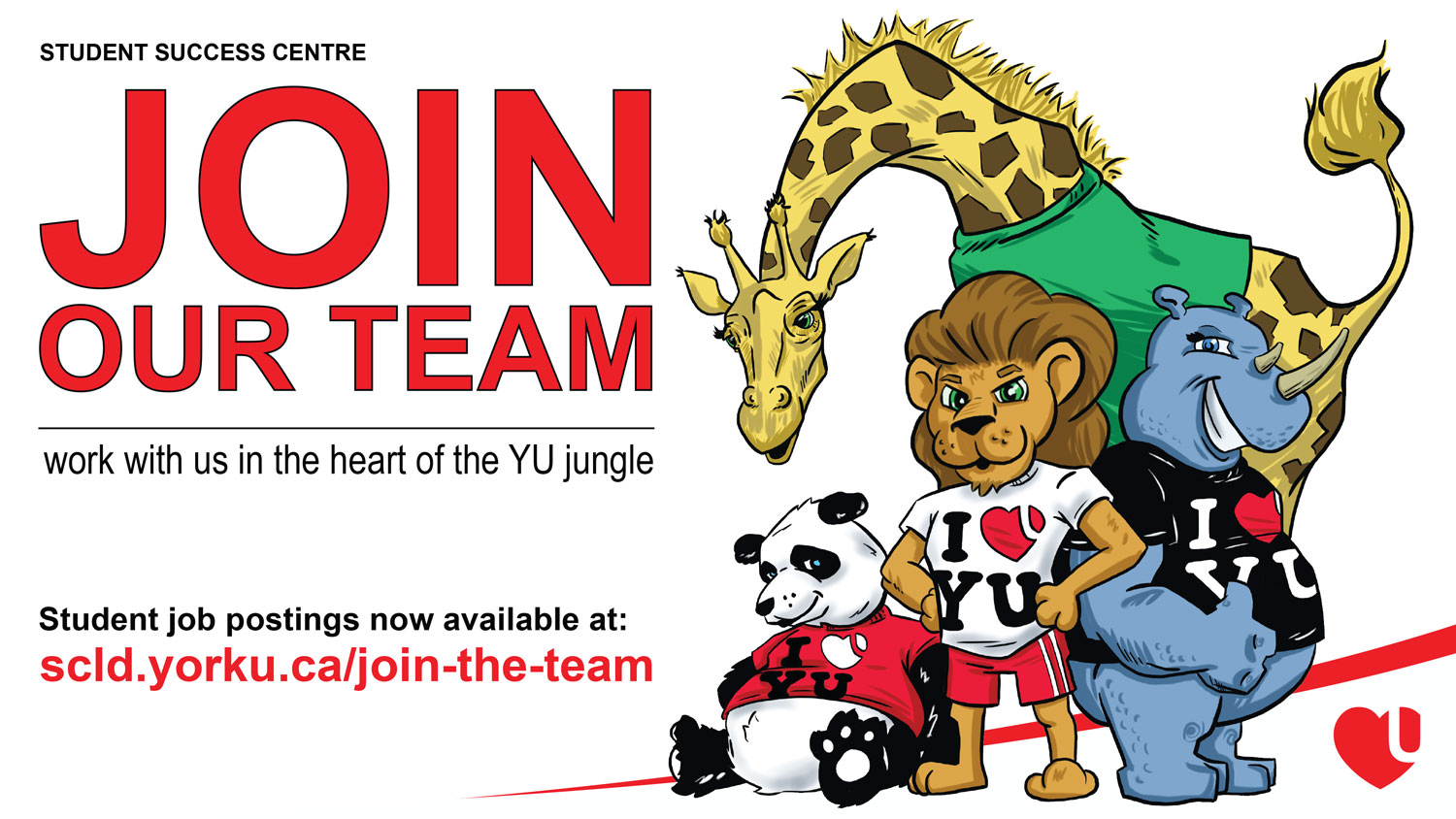 ---
Build leadership skills, community and York pride.
Get involved with student life.
Work for Student Community & Leadership Development.
---
2019-20 Student Success Centre work/study positions: 
ACMAPS (Atkinson Centre for Mature and Part-time Students)